Events
Water Proof Plaster for Fracture
A waterproof cast uses a special undercast padding. This material doesn't absorb water and dries quickly. People can bathe, wash dishes, swim, remove dead skin build-ups and maintain better hygiene while in the cast. No more smelly casts!


Integrated Healthcare Camp
Breast Cancer Awareness Camp
"PKC Hospital conducted 'Breast Cancer Awareness Camp' under the guidance of Expert Doctors."

Breast cancer is the most common cancer among women in the world. However, if diagnosed in time, breast cancer remission is possible. Recognizing the seriousness of breast cancer and on the occasion of 'October-Breast Cancer Awareness Month ', a breast cancer diagnosis camp was organized by PKC Hospital.

The camp, which was held on October 17, witnessed the spontaneous participation of many women. The camp was organized at PKC Hospital in Vashi. Dr Prriya Eshpuniyani (Consultant Onco Surgeon) and Dr Vidhi Shah (consultant breast surgeon) conducted clinically examination of the women who attended the camp. They provided appropriate guidance for the necessary treatment. Awareness information about breast cancer from expert doctors reflected satisfaction on the faces of the women present at the camp with the ability to handle and understand the disease better. The staff of the hospital provided valuable support for the breast cancer diagnosis camp.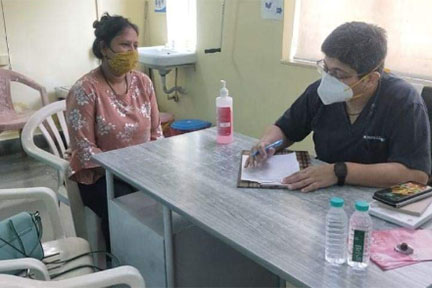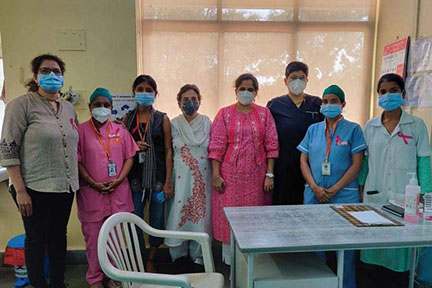 Urology Camp
Gastrointestinal Camp